India's tablet market grew by 8.2 per cent in 2015, DataWind on top: IDC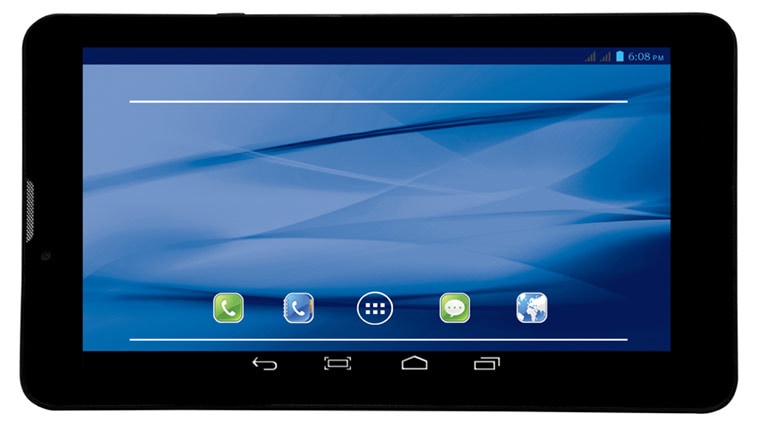 India's tablet sale single digit growth in 2015 with Datawind on top.
India's tablet market grew at 8.2 per cent in 2015 with shipments standing at 3.8 million with budget tablet maker DataWind on top, shows data from research firm International Data Corporation (IDC).
IDC's data showed that while for Q4 2015, the market declined by 18.7 per cent with 0.86 million units getting shipped in the time period, the segment managed to avoid an overall dip for 2015. IDC says that detachable shipments spiked sharply, although this is comparison to smaller volumes in 2014.
Read: Apple working on 5.8-inch iPhone with OLED display: report 
"Majority of detachables shipped in CY 2015 were in US$ 200-$ 300 price band, primarily driven by local vendors such as Micromax and iBall. On the premium end, Samsung currently dominates but competition is likely to get intense with Apple entering the market with iPad pro and Microsoft Surface Pro joining the league in 2016 Q1" says, Karthik J, Senior Market Analyst, IDC India.
Datawind with its sub-Rs 5000 tablets, remained on top in Q4, 2015 (market share of 20.7 per cent). According to IDC, "cost benefits through local manufacturing, free internet bundled tablets, higher online presence," helped boost Datawind's sales.
Samsung was number two in the list with a 15.8 percentage share, (it saw a dip in shipment by 8.7 percentage points compared to Q3 2015). However IDC says, that the South-Korean giant is "the only vendor dominating in the premium end of the category."
Read: Video: Google's AlphaGo beats human Go champion, second time in a row
Micromax is third on the list, though shipments fell by 24.1 percentage points compared to the previous quarter. Interestingly IDC says that Micromax played a pivotal role in driving detachables' shipments in the year 2015 as it accounted for more than one-third of the category's overall volume. Micromax had launched Canvas LapTab 1 and LapTab 2 in 2015 offering at budget pricing.
Lenovo comes in fourth in the list with shipments actually growing by 57 percentage points in all of 2015. It has a 13.8 per cent share in India's tablet market, driven by the enterprise segment.
iBall managed to cling on in the top five, even though it saw a massive decline in sales (45.7 percentage points).
Photos:Â Xiaomi Redmi Note 3 next Amazon sale on March 16: All you need to know before buying
The IDC report notes that Windows and Intel have gained share in 2015, mainly through local vendors and Windows-based tablet shipment tripled in 2015 over last year. Intel saw a 49.3 percentage annual growth.
The report confirms that the 7-inch tablets are struggling due to the rise of Phablet smartphones, and instead the 8-9.9-inch screen tablet market grew at 39.2 per cent.

The Indian ExpressTechnology – The Indian Express
Share: